Click Here to Continue Shopping or View Store Items
The Book of Thomas (Paperback Edition)
The Book of Thomas by Michael Downs (Paperback Edition). $39.95 (Sale Price)
Size: US Letter, 8.5x11 in, 22x28 cm
52 Pages
Publish Date: May 11, 2018
Publisher: Blurb Publications Note: This item will be shipped from Blurb publications.
Language: English
NOTE: To purchase the SIGNED Paperback Edition (signed by Thomas himself), CLICK HERE.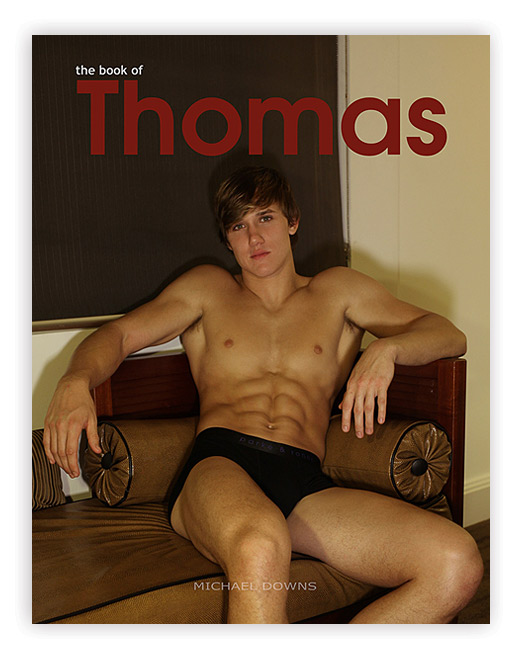 Sexy, fit and popular American model Thomas Austin is the star of this coffee table pictorial book by photographer Michael Downs. This is a 52 page publication, featuring some of the best images of the up and coming Thomas.  Presented in both color and black white, you'll see Thomas' playful and fun side in addition to his brooding and sexy side. The boyishly handsome Thomas is certainly at the top of his physical game in these photos.
PLEASE NOTE: Payments are processed via Paypal, however, you don't need a Paypal account to buy. Upon check out at Paypal, look for the "New to Paypal" link or the option to pay with Credit or Debit cards if you wish.

 
The Book of Thomas (Paperback Edition)
The Book of Thomas by Michael Downs (Paperback Edition). $39.95 (Sale Price)
Size: US Letter, 8.5x11 in, 22x28 cm 52 Pages
Publish Date: May 11, 2018
Language: English


Share This...