Click Here to Continue Shopping or View Store Items
UNDRESSED (Paperback Edition w/Bonus Video)
Quinn Biddle by Michael Downs (Paperback Edition w/Bonus Video).  $44.95
Size: US Letter, 8.5×11 in, 22×28 cm
72 Pages
Publish Date: April 17, 2017
Publisher: Blurb Publications Note: This item will be shipped from Blurb publications.
Language: English
OTHER OPTIONS: Click HERE for Paperback edition without bonus video
Scroll down for more details and previews…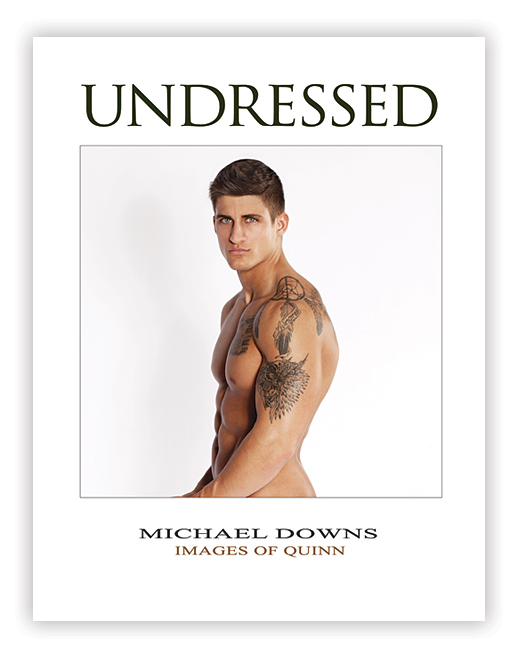 Popular American fitness model Quinn Biddle is featured in this tantalizing coffee table pictorial book by photographer Michael Downs. Shot over the course of two years, Quinn is presented in both full color and black and white throughout the 72 page publication.  This special "bonus video bundle" includes the paperback edition of UNDRESSED plus a downloadable HD video of behind the scenes footage of Quinn from throughout the years, including never before seen footage.
PLEASE NOTE:  Payments are processed via Paypal, however, you don't need a Paypal account to buy.  Upon check out at Paypal, look for the "New to Paypal" link or the option to pay with Credit or Debit cards if you wish.
UNDRESSED (Paperback Edition w/Bonus Video)
Quinn Biddle by Michael Downs (Paperback Edition w/Bonus Video).  $44.95
Size: US Letter, 8.5×11 in, 22×28 cm
72 Pages
Publish Date: April 17, 2017
Language: English
Share This...