Click Here to Continue Shopping or View Store Items
Martin King: All Of Me (Paperback Edition)
Martin King, All Of Me (Paperback Edition). $49.95 (Sale Price) $59.95

Size: US Letter, 8.5x11 in, 22x28 cm
52 Pages
Publish Date: October 31, 2018
Language: English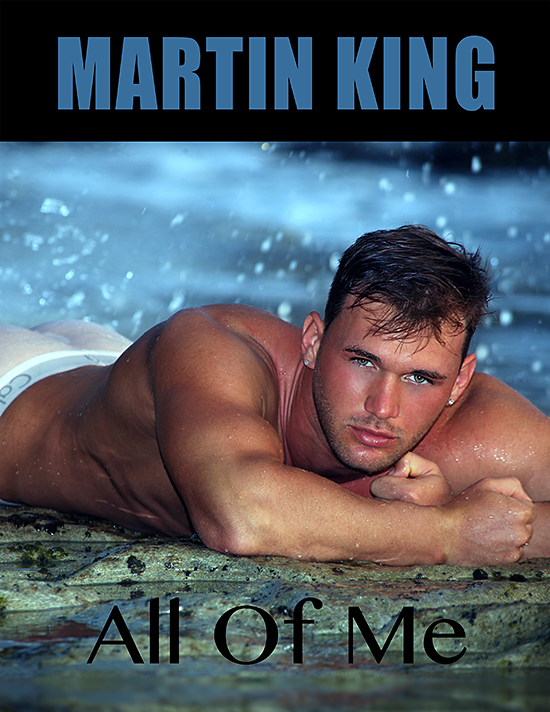 This 52 page publication is a Martin King fans' dream come true– big, bold photography featuring some of the hottest images of the not bashful All-American hunk. There's a lot of variety in terms of the imagery, but Martin doesn't hold back and you will indeed get to see "all of him", as the titles aptly puts it. Not just part of him, but definitely all. Martin King's 'All of Me' will leave you breathless and a satisfied customer. Add it to your collector's bookshelf today.
PLEASE NOTE:
Payments are processed via Paypal, however, you don't need a Paypal account to buy. Upon check out at Paypal, look for the "New to Paypal" link or the option to pay with Credit or Debit cards if you wish.  
Martin King: All Of Me (Paperback Edition)
Martin King, All Of Me (Paperback Edition).
$49.95 (Sale Price)
$59.95
Size:
US Letter, 8.5x11 in, 22x28 cm 52 Pages
Publish Date:
October 31, 2018
Language:
English
Share This...