Click Here to Continue Shopping or View Store Items
Into the Forrest

Into the Forrest (Paperback). $49.95 (Sale Price)
Size: US Letter, 8.5x11 in, 22x28 cm
52 Pages
Publish Date: July 15, 2019
Publisher: Blurb Publications Note: This item will be shipped from Blurb publications.
Language: English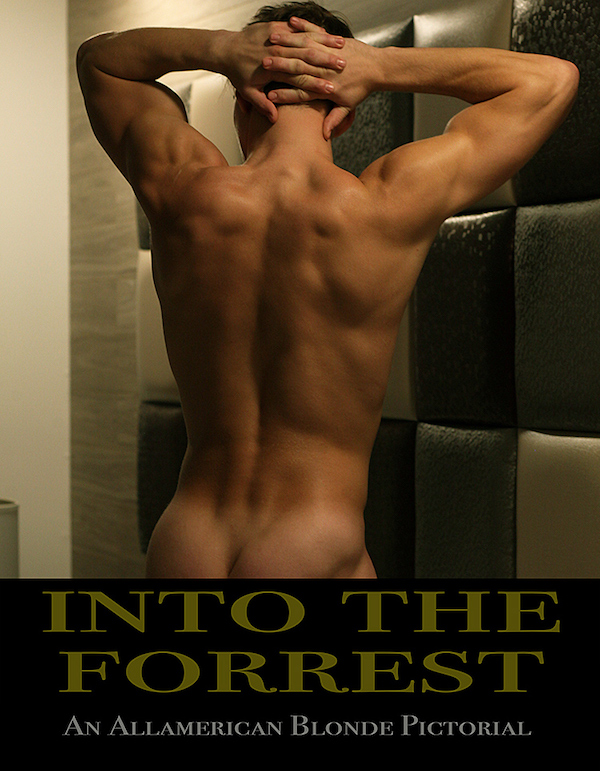 Popular fitness model and personality Forrest Matlock gets his very own artistic nude coffee table book, entitled "Into the Forrest: An Allamerican Blonde Pictorial". The 52 page publication features scorching images of the southern hunk. From fitness, to sexy to artistic and erotic nudes, Forrest's pictorial book will keep you fixated.
PLEASE NOTE:
Payments are processed via Paypal, however, you don't need a Paypal account to buy. Upon check out at Paypal, look for the "New to Paypal" link or the option to pay with Credit or Debit cards if you wish.  
Into the Forrest
Into the Forrest (Paperback).
$49.95 (Sale Price)
Size:
US Letter, 8.5x11 in, 22x28 cm 52 Pages
Publish Date:
July 15, 2019
Language:
English
Share This...