Click Here to Continue Shopping or View Store Items
All-American Masculine (Paperback Edition) 
by Michael Downs (Paperback Edition).  $49.95
Size: US Letter, 8.5×11 in, 22×28 cm
84 Pages
Publish Date: October 31, 2017
Publisher: Blurb Publications Note: This item will be shipped from Blurb publications.
Language: English
Scroll down for more details and previews…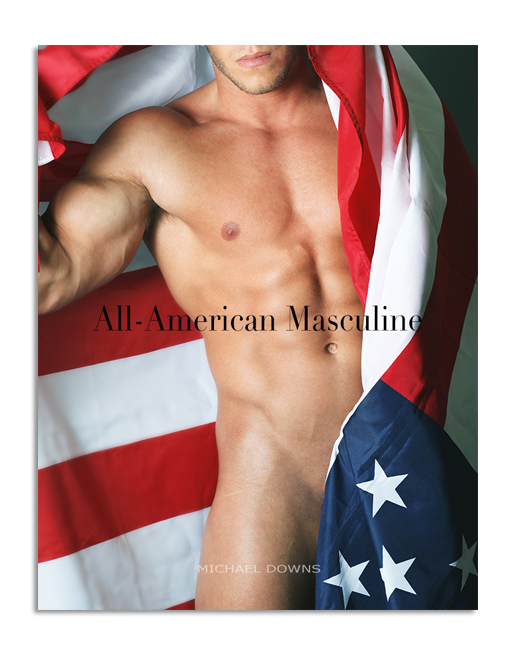 The All-American Masculine coffee table book features photography of some of the hottest male models from the All American Guys and Masculine projects, including classic models like Josh Ohl, Myles Hannaman, Steve Sabo, Bryan Thomas, Ryan Daharsh. But it also features some of the more current models on the scene, including Quinn Biddle, Sean Brady, Tanner W, Robert Barker, Pedro Pertile, Franco Klein, Peter Stellato, David Harris, Ryan Harmon and Phil Fusco just to name a few.
PLEASE NOTE:  Payments are processed via Paypal, however, you don't need a Paypal account to buy.  Upon check out at Paypal, look for the "New to Paypal" link or the option to pay with Credit or Debit cards if you wish.
All-American Masculine (Paperback Edition)
by Michael Downs (Paperback Edition).  $49.95
Size: US Letter, 8.5×11 in, 22×28 cm
84 Pages
Publish Date: October 31, 2017
Language: English
Share This...