Click Here to Continue Shopping or View Store Items
American Beefcake Vol. 2 (Paperback Edition)
American Beefcake 2 (Paperback Edition). $54.95 $49.45 (pre-order discount)
Size: US Letter, 8.5x11 in, 22x28 cm
72 Pages
Publish Date: February 21, 2020
Publisher: Blurb Publications Note: This item will be shipped from Blurb publications.
Language: English
Scroll down for more details and previews…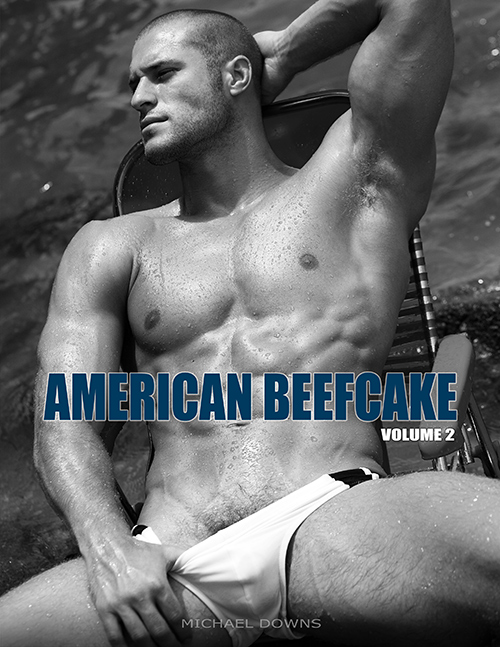 American Beefcake, Volume 2 picks up from the first American Beefcake publication. It features artistic and erotic nudes almost exclusively (including frontal nudes) and captivating images of AAG's hottest men. We're upping the ante with this 72 page publication, so if you're wanting to add it to your collection, please order a copy today while pre-order discounts are in place.
PLEASE NOTE: Payments are processed via Paypal, however, you don't need a Paypal account to buy. Upon check out at Paypal, look for the "New to Paypal" link or the option to pay with Credit or Debit cards if you wish.
American Beefcake Vol. 2 (Paperback Edition)
American Beefcake 2 (Paperback Edition). $54.95 $49.45 (pre-order discount)
Size: US Letter, 8.5x11 in, 22x28 cm
72 Pages
Publish Date: February 21, 2020
Language: English
Share This...