Masculine calendar model Brandon L. is one of the most photogenic guys in the biz. He's also very personable, ambitious and focused. Not just a gym bunny, this guy is determined to make a name for himself as an actor and model. Keep an eye on him! Join the MEMBERS section of All American Guys to see more of Brandon..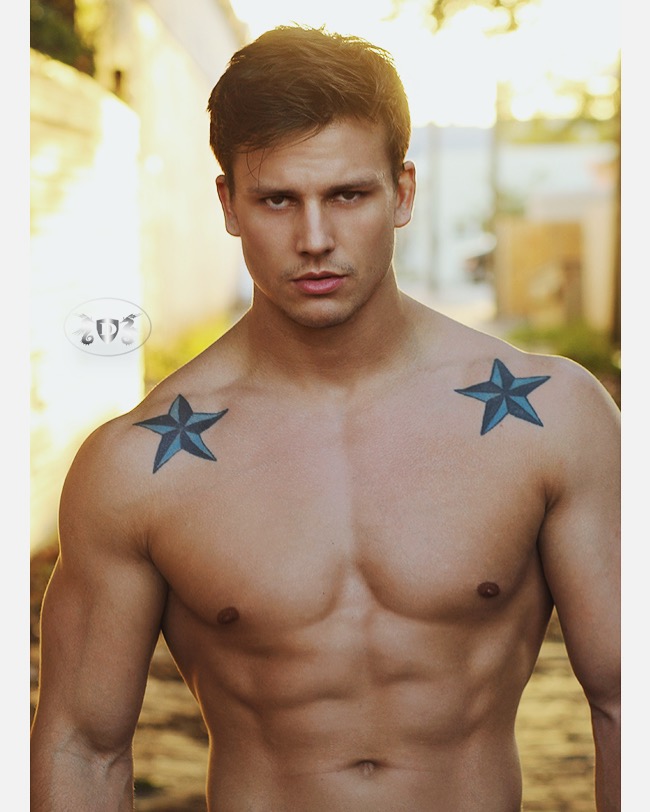 Watch Them Shoulders!
Shoulder injuries are very common in weight training and with playing sports. One of the reasons for this— the shoulders are considered to be some of the weakest joints on the body.
Avoid shoulder injuries by stretching before working them out, and by training them for strength and flexibility. Remember, don't over do it with shoulders because an injury can be a very painful and debilitating ordeal.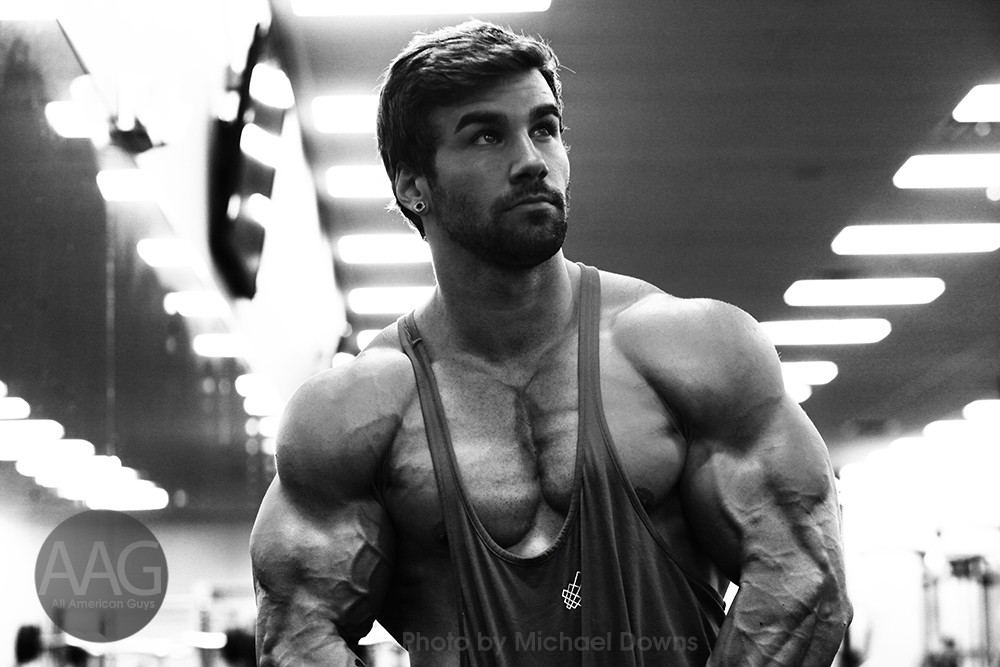 Share This...