Brooding and sexy photo below of fitness model Leonardo.  He's being featured this week in the Masculine section of the site.  If you like your guys tall, dark and handsome, he's a great candidate. Download his wallpaper and check out more of "Masculine" in the AAG MEMBERS section.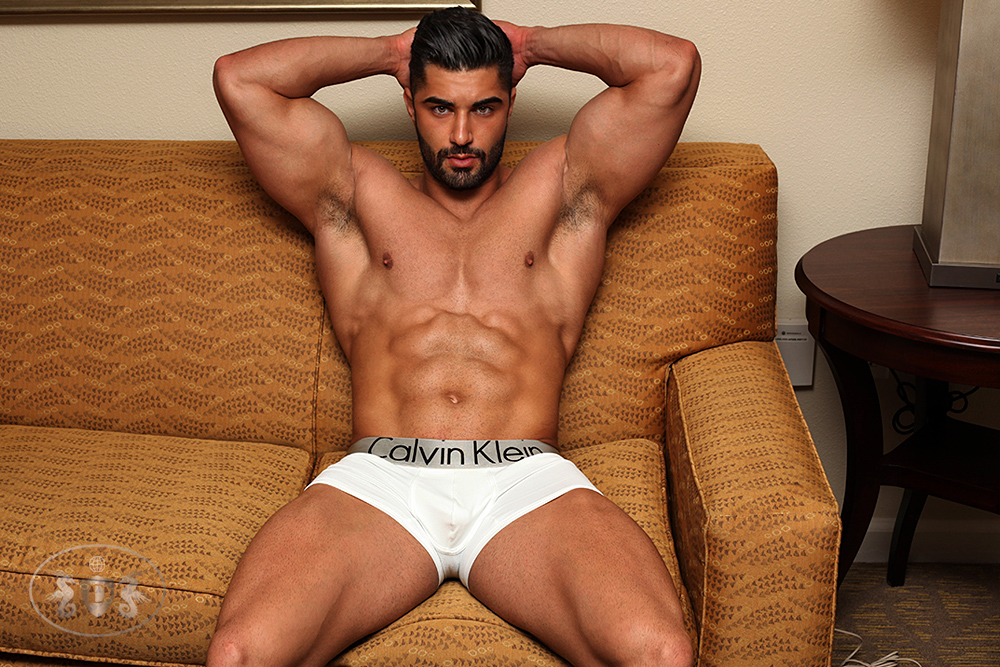 Health Tip: Cut Out the Processed Junk Food!
Want to attain a body like Michael Hornat, below?  Here's one good way to start.  Cut out junk food from your diet.  Food items like french fries, soda pops and candy bars are examples of junk food.  These types of processed foods tend to be low in protein, fiber and essential nutrients.  They are usually loaded with fat, sugar and refined food products and preservatives. These types of foods make you gain bad weight, makes you sluggish and in general is just not good for the body.  Try replacing junk foods with fruits and veggies.  Instead of reaching for that candy bar or bag of salty chips, grab a banana, pear or apple.  Instead of the greasy pizza or corn dog, grab some nuts or raisins.  Keep more nutritious snacks nearby to minimize the chances of eating the crap food.  Your body will thank you for it.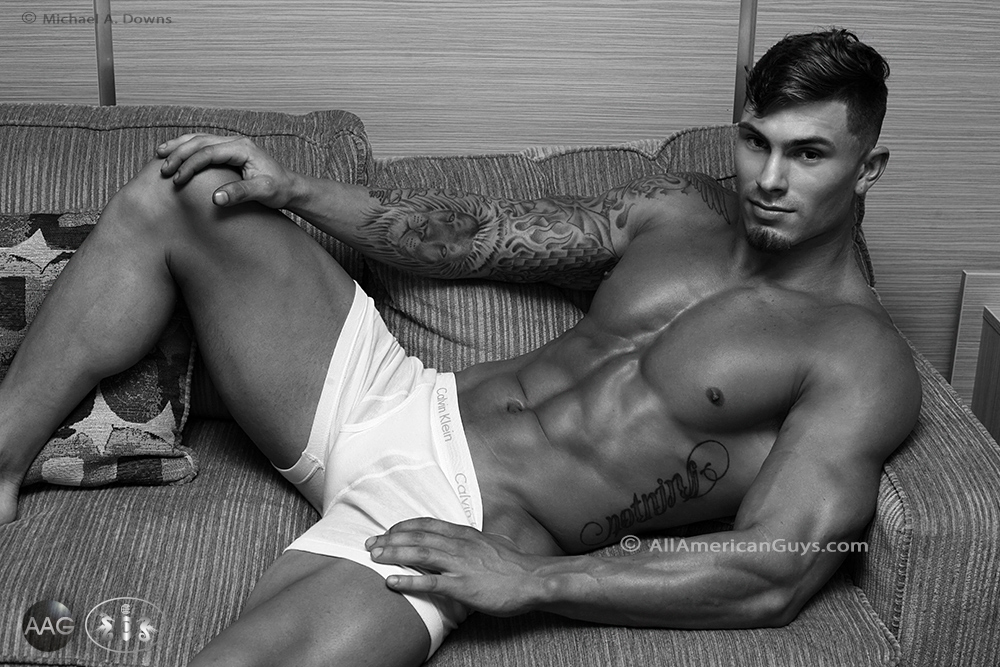 Share This...