Sean Brady is our featured model today. Check out the members area of AAG for tons of content from sexy Sean, including more from this photo set plus hot video footage.  Sean can be described as a funny, playful and also confident kinda guy.  But he also takes life seriously and is very ambitious about his future.  And did we mention he looks great in a pair of Calvin Klein briefs?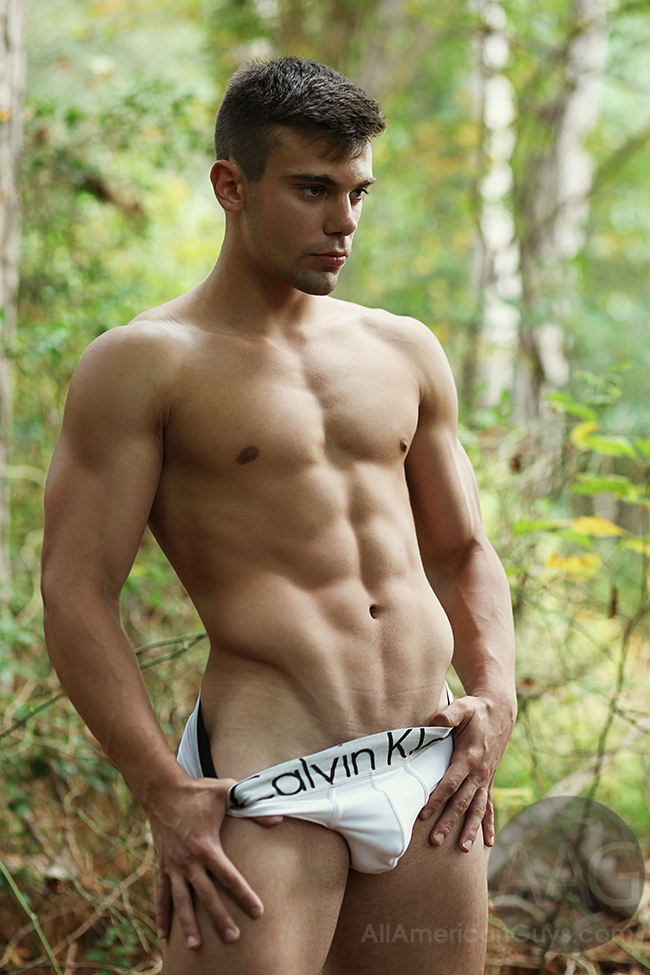 Fitness Tip: Add Variety and Spice to Your Exercises
This is an easy one to accomplish. Don't get locked into the exact same routine everyday with your physical exercises. Your body will adapt to this and will benefit less from your efforts. "Shock" the body into improving (or growing muscles if you're a bodybuilder) by changing up your routine. And as the saying goes, variety is the spice of life. So mix it up and enjoy your workouts more!

Share This...