Sexy and Aesthetic: Derek Arellano
All-American Guys Derek Arellano is one of the best examples of a classic muscular physique. A physique that's never over the top. Whether he's in the studio posing or on the beach showing off his ripped body, he is definitely an eye-catcher.  Derek is 5'11 and currently weighs 190 pounds.  Check out the promo photos of Derek below and join the site to see lots more from the recent photo shoot.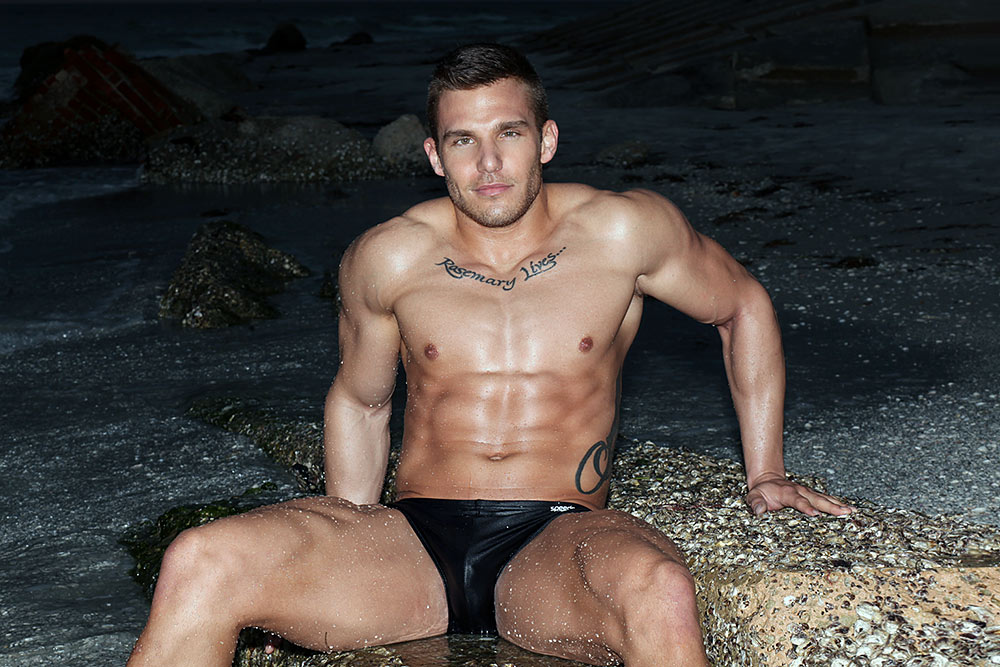 In the members section of All American Guys, you'll find tons of Derek footage. You'll see him on his sexy beach shoot at sunset.  You'll see the fast moving waves crashing into his glistening body. There's also footage of Derek during his outdoor city shoot.  He stops traffic and gets lots of attention! The mesmerized onlookers gaze as he frolics around by the bay. You'll also see behind the scenes footage of his studio shoot.  Here he's sporting some of the sexiest underwear brands. And finally, you hear Derek tell us about himself and what got him into modeling.
The sexy hunk from Arizona tells us what inspired him to start lifting and building his amazing physique. He also talks about some of his hobbies and challenges he's encountered.
Derek is a personal trainer and guided many of his clients to reach their fitness goals, consequently helping them to improve their health and well-being. He's a good example of a resilient, high-energy and positive individual.  All-American Guys' latest newcomer will certainly get you motivated and intrigued. JOIN AAG to see lots more of these two. In addition to Derek, you'll see tons of other AAG male model newcomers.  Models like Nesthor, Joey M. and Cars will make you JOIN AAG.
Share This...