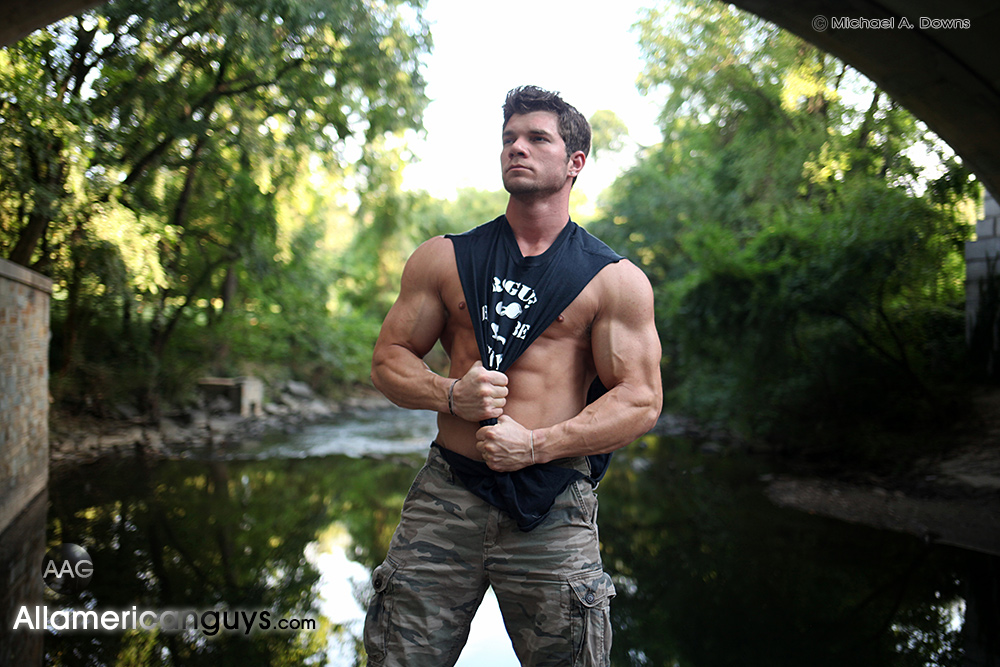 It's hard not to get excited when seeing Luke Layne strut his stuff. Part sexy romance novel cover boy and part guy-next-door cutie pie, Luke exudes a masculine charm all his own. Blessed with the confidence and self-assurance to match his physical assets, Luke welcomes appreciation from all his fans. Born in Virginia, the state whose marketing motto was "Virginia is for Lovers," Luke knows a thing or two about how to seduce his fans from in front of the camera. He's not shy when it comes to posing and he always knocks his shoots out of the park. Michael Anthony Downs has captured the essence of this high-spirited stud and brings it all to you on All American Guys.
To see More of this Model JOIN HERE
What makes Luke such a stand-out? Well get a load of that physique and then take in that easygoing personality. Luke knows how to pour on the charm, but it's completely genuine. He loves telling jokes and just kicking back, especially after a long session at the gym. Luke Layne epitomizes the type of models that have put AAG on the map: strong, sexy yet down-to-earth. He may look like a super star but he always acts like an old friend.
To see More of this Model JOIN HERE
Share This...