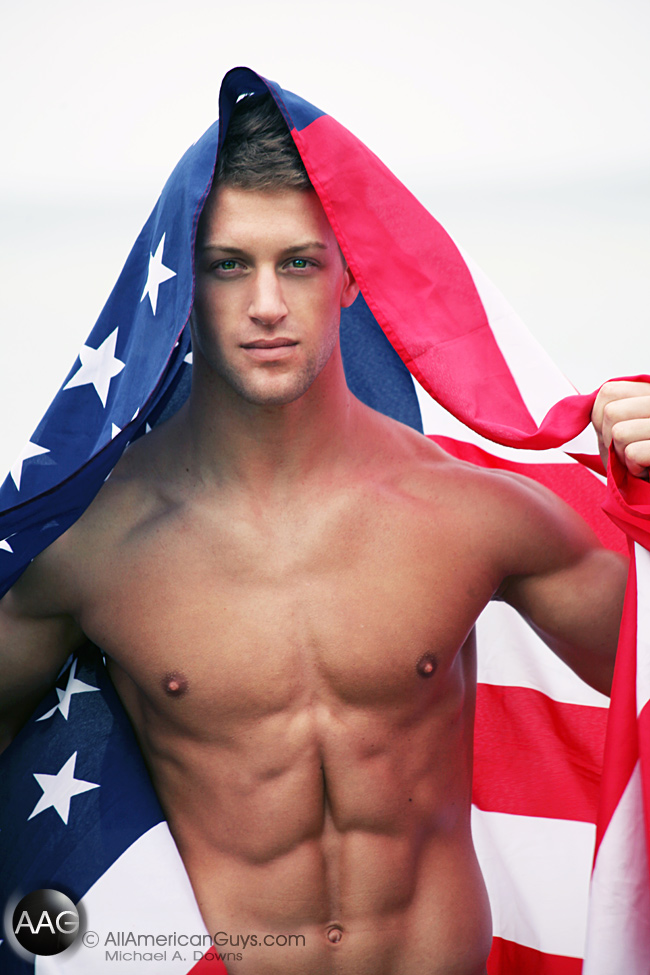 Kyle H's acrobatic abilities earned the respect of AAG members right from the get-go. Sexy 21 year old Kyle comes from Michigan, where he is a personal trainer. His gym antics are legendary and equally impressive; he is such a cheeky fun guy. Keeping fit is his everyday life, not a hobby but a lifestyle Kyle has chosen to take on. He doesn't take any supplements, for him nutrition is key.
To see More of this Model JOIN HERE
Kyle has played ice hockey since he was a kid and likes all sports, especially gymnastics. 5'11" tall and weighing about 175 lbs, Kyle has a perfectly symmetric body with finely etched abs. His muscular shoulders, awesome guns and 42" chest create great balance to his strong legs and he achieves all this thanks to his hard work at the gym, where dragon flags and close and wide grip muscle ups are his favorite exercises.  Kyles also loves doing handstands; in his opinion it's a lot more fun throwing around your body weight than anything.
Besides training at the gym, his hobbies include beach volleyball in the summer and snowboarding in the winter. His sexy looks and stunning physique are a winning combo and his hot videos will make you ask for more.
To see More of this Model JOIN HERE
Share This...